The environment and sustainability are important to us
In our activity as resellers of yarns for knitting, we have always felt responsible for our choices.
The origin and quality of the products are the basis of our search for suppliers and yarns that possess the certifications that attest to the sharing of this philosophy.
The practice of mulesing it's a surgical practice used in sheep farms which consists in the removal of a part of the skin of the perianal area of the animals,a procedure carried out in the production of merino yarns especially in Australia to prevent the merino sheep from being infested by parasites.
In many other countries of origin of merino wool, the practice of mulesing is PROHIBITED by law or not deemed necessary due to local climatic conditions.
Our yarns come from territories and producers where mulesing is NOT practiced (Mulesing free) and we undertake to always ask our suppliers for the documentation that certifies it.
We are absolutely against any practice involving the suffering of animals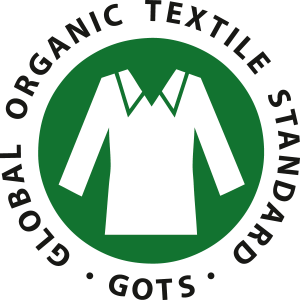 Certification relating to the theme of Biodiversity, well-being and the lowest possible environmental impact in production.
The Institute for Ethical and Environmental Certification, the body responsible for Italy, declares that the companies and products in the yarn category for knitting that are inspected and assessed GLOBAL ORGANIC TEXTILE STANDARD (GOTS) comply with the required standards.
The yarns come from producers who in turn are certi fi ed and pursue practices for greater biodiversity on their farms, greater welfare for animals and their activity is marked by a less impact on the environment

Certification relating to environmental management practices for the health of workers and users.
he companies we work with adhere to the ef fi cient use of resources and socially environmentally friendly standards according to EU regulations, as well as Oeko-Tex standard that they are based on environmental management, on chemicals and their use, and on the management of quality, health, employment and safety.
STANDARD 100 by OEKO-TEX® contributes to ensuring high and effective product safety with the utmost attention to the end consumer.
The OEKO-TEX® controls of the chemical substances present on the products are differentiated according to the intended use of the fabrics and materials.
The more intense the contact of a product with the skin and the more sensitive it is, the more stringent the human-ecological requirements to be respected.
The product classes are distinguished from one to four (I, II, III, IV).
The yarns we handle belong to product class I, the one with the greatest controls: "Items for babies and small children up to 3 years (underwear, rompers, clothing, sheets, towels, etc.)"
Further information: https://www.centrocot.it/oeko-tex/standard-100-byoekotex/
We are proud to be able to offer you yarns that possess all these certifications.